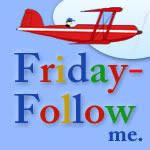 The town I live in, Celina, has a 3,000 acre man-made lake. The last couple years we have experienced algae toxins in the water. The smell is horrendous!! The EPA issued a warning advising against physical contact with the water. You could still boat but no swimming. Last week the levels were so high the issued a stronger warning saying not contact and no boating. It has really hurt businesses around the lake. I happen to be a waitress at restaurant that is right on the lake.
This weekend happens to be the biggest festival of the year. It draws in a mass amount of people! In today's paper the headline said that the warning was lifted! Now you tell me how all of sudden the lake is just fine! I can still see and smell the algae! Funny how this happens the day before the Lake Festival!
Would you want to swim in this or drink it?